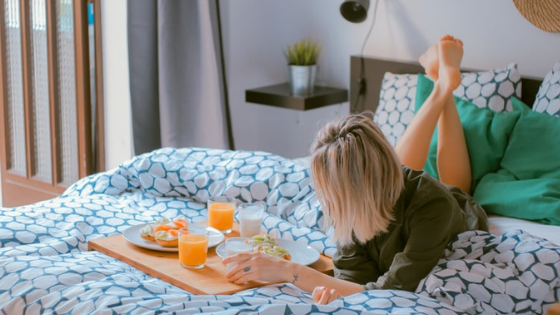 Now that summer is upon us, the days are a little longer and schedules tend to be more laid-back. It's not surprising that a lot of people like to take advantage of this time to enjoy a much-needed vacation. If you don't have travel plans, but would still like to have some down time, you don't have to look much farther than our Dallas, TX apartments for rest, relaxation and recreation opportunities. Here are some staycation ideas.
Be a Tourist in Your Town
You probably haven't had time to check out everything our great city has to offer. Now is the time to visit that place you've always been curious about — a museum, art gallery or historic landmark. Or hop on a bike and go exploring.
Live It Up
Treat yourself to a meal at that five-star restaurant you've been wanting to try, or visit a place where you regularly eat and sample something from the menu you've never had before. If you normally don't spring for dessert, go ahead and indulge this time — vacation calories don't count.
Take In Your Surroundings
Say "no" to what's on your to-do list for the day — cleaning, errands, whatever it may be. Instead, relax by the pool with a good beach read or spend a few hours curled up on the couch binge-watching your favorite shows on Netflix. The idea is just to take a break from your hectic routine and enjoy the simplicity of your surroundings.
Bring the Spa Home
Yes, you can create a spa-like experience in your spacious apartment home. Cover your furniture with plush blankets and light some candles. Add to the ambiance and enjoy some rejuvenating aromatherapy by diffusing your favorite essential oils.
Do Something Different
Take this time to do something that's a bit off-the-grid for you, like watching a 3-D movie or going kayaking. Try your hand at learning a new skill by taking a cooking or fitness class.
Our Dallas, TX apartments are an inviting place to enjoy a staycation. We're located close to parks and other attractions, and our apartment homes come with plenty of space to relax and entertain friends. Contact us to learn more about amenities and available floor plans.