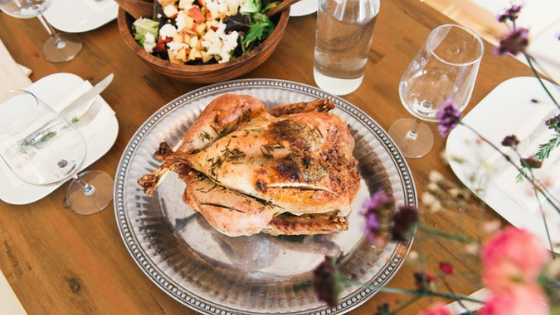 Throwing a seasonal feast in autumn is easy because there are such a plethora of traditional choices, but spring feasts are a little trickier. Very little food and beverage items are really associated with spring to the extent that turkey, pumpkin pie, and gingerbread are with autumn and early winter holidays. Nonetheless, special occasion spring feasts do have a common theme.
While autumn feasts are about enjoying the results of a successful harvest, spring feasts are more about renewal — as in new spring vegetables, spring lamb, and the return of the salmon. Following are just a few suggestions designed to provide residents of apartments in Dallas with inspiration for festive feasts.
Ham, Lamb, and Salmon
Ham and lamb are about as close as it gets to being seasonal counterparts of traditional Thanksgiving turkey — both are commonly seen in starring roles on dinner tables on Easter. If you want to travel down a less-beaten culinary path but one that's still appropriate for spring, consider serving freshly caught wild salmon.
Spring Greens
Spring brings fresh new peas, asparagus, baby lettuces, kale and carrots. Enjoy these as a side salad to go with one of the above entrees, or prepare a pasta primavera dish as the main course if you're in the mood for a meatless meal.
Fresh, Fizzy, and Floral
Cabernet is great for sipping around the fire on a chilly winter evening, but spring needs something fresh and festive to welcome in the season. A medium-bodied bubbly rosé pairs well with virtually every type of food, and its sparkling properties transform even casual meals into celebrations. In keeping with the spirit of spring, go for something floral over fruity — your local wine store expert should be able to recommend something fabulous if you're short on ideas.
Light and Lemony
Light and lemony desserts provide an excellent grand finale to spring feasts. Think classic lemon meringue pie, lemon mousse, and lemon ice cream. Creative cooks can also make a Meyer-lemon cheesecake, sour cream lemon pie, or lemon souffle pudding cake.
Our pet-friendly community features full-sized kitchens with stainless-steel appliances, a resort-style pool, and a barbecue-picnic area for al fresco celebrations. Please call us today to find out more about our apartments in Dallas.