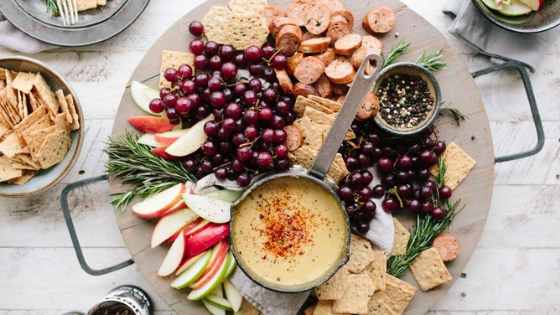 If you are ready to party at your apartment in Dallas, make sure you can enjoy the festivities by only serving make-ahead appetizers. With this approach, you can participate in the fun while providing delicious treats for all to enjoy. To help you get started, here are a couple of make-ahead appetizers you will want to add to your recipe book.
Pistachio Cheese Log
You can make a pistachio cheese log the star of the appetizer table at your Dallas apartment by serving it with crackers, soft bread and fruit. To make this cheese log, mix up your favorite soft cheese, such as white cheddar, with an equal amount of cream cheese to create the base. Whip in a tablespoon of your favorite mustard and a teaspoon of Worcestershire sauce to flavor the cheese mixture.
Form the mixture into the shape of a log and cover in a layer of plastic wrap. Place the cheese log in the fridge for two hours to chill. Once it is chilled, roll the outer surface in finely chopped pistachios and return to the fridge until it is time to serve your guests.
Bacon Jam Crostini
Bacon jam crostini offers a rich flavor experience that will delight your guests bite after bite. To make this dish, pull out the crockpot and fill it with:
1 pound chopped bacon
Two diced shallots
Three garlic cloves
1/3 cup dark brown sugar
1 cup coffee
1/2 cup apple cider vinegar
Red pepper flakes to taste
Cook on low for 4 to 6 hours or until the mixture has reduced down to a jam consistency. In the meantime, slice the baguette, pat with olive oil and bake at 350 degrees Fahrenheit for 20 minutes. Once the jam is done, spread a layer of cream cheese and a scoop of bacon jam on each crostini to complete this dish.
Whenever you serve these awesome make-ahead appetizers, you can provide your guests with delicious treats without having to spend the whole party in the kitchen. To learn how we can help you upgrade your living space before your next gathering, give us a call at 866-350-7648 and ask about our available Dallas apartments.