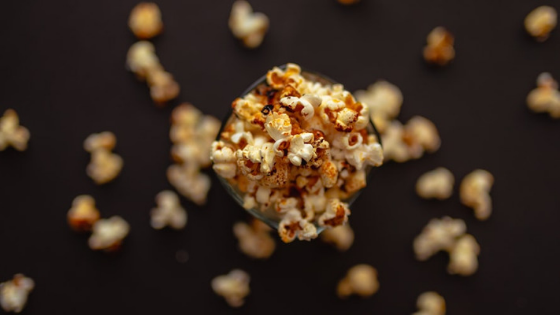 Although air poppers are easy to use, they do not make the movie theater-style popcorn we all know and love. Thankfully, making popcorn on the stove is almost as easy as using an air popper and gives you delicious popcorn.
Pop It Up Right
All you will need is:
3-quart pot and lid
3 tablespoons coconut oil
1/3 cup popcorn seeds
Superfine salt
For each batch, start by heating the coconut oil over medium-high heat. Add a half dozen popcorn kernels and wait for them to pop, then remove. Add the remainder of the popcorn and spread out the kernels across the bottom of the pot. Cover the pot with a lid and remove from the stove for 30 seconds.
Then, return the pot to the burner and shake the pot vigorously as the kernels pop. For crispy kernels, you will want to allow steam to escape from the side of the lid while they pop. Your popcorn is done when the popping slows down and it takes several seconds for more kernels to pop. Pour the popcorn in a bowl and add salt to your liking.
Add Your Favorite Flavors
Although this recipe creates perfect movie theater-style popcorn every time, you do not have to stop there. You can top your bowl of popcorn with clarified butter and several other amazing flavor combinations, such as:
Cinnamon sugar
Cheddar cheese powder
Ranch seasoning
Parmesan rosemary mix
Everything bagel seasoning
Curry powder
You can make sure your seasonings spread over your popcorn evenly by melting them into the clarified butter before pouring the mixture over your popcorn. For even more flavor, don't be shy — give an extra shake of seasoning before serving.
After you enjoy your perfect bowl of popcorn, set your sights on upgrading your Dallas apartments. You can accomplish this goal by giving our team a call at 866-350-7648 to learn about our available apartments.