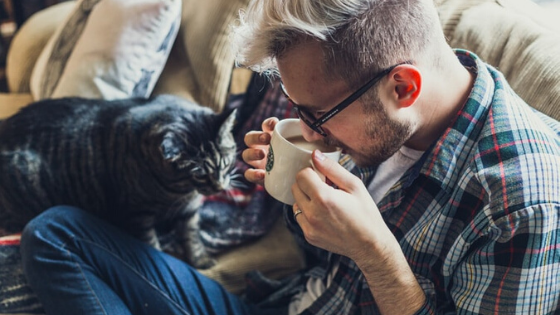 Bringing home a new pet is an exciting time for everyone in the family. However, helping your pet acclimate to his new home can be a challenge. Here are five useful tips to help your pet settle in quickly.
Have all the supplies you need.
Before you bring your new pet home, make sure you already have everything he will need to feel at ease. Be sure to purchase food, bedding, toys and anything else your pet requires.
Bring something familiar into the space.
If your pet had a favorite toy or blanket at the pet shop or in his previous home, bring it with when you bring him to your apartment. The familiarity will be comforting for your pet, helping him feel more secure.
Establish a routine.
Having a daily routine makes it easier for your pet to get used to his new surroundings. Establish a reliable routine for feeding, crating and playing with your pet so he knows what to expect each day. If you have to change your pet's routine, make the change as gradually as possible.
Introduce your pet to your apartment gradually.
Letting your pet loose in your apartment without any boundaries can be overwhelming. Instead of giving him access to the entire apartment at once, introduce him to only one room at first. The best place to start is typically the room in which he will spend the most time. Gradually expand your pet's access to the space until he has adapted to the entire apartment.
Feed the same food.
Before you bring your new pet home, ask the pet store or previous owner what food the pet has been eating. Continue feeding this food over the first few days, even if you plan to eventually switch to a different brand. Switching foods can cause gastrointestinal problems, making the transition to the new home even more stressful for your pet. When you are ready to switch foods, mix some of the new food in with the old and gradually increase the amount over time.
It can take some time for pets to get used to a new home. However, following the tips above will help you make the transition as simple as possible when you bring a new pet to your apartment in Dallas. To learn more about available Dallas, TX apartments, please contact Gramercy on the Park.