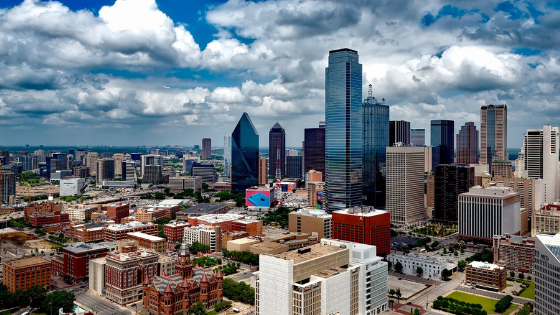 When you're a resident of our Dallas, TX apartments, you already know you live in an incredible city. Whether you were born in The Big D or you've simply settled here after you've lived in other places, there's a reason you're here. This is a lively place with plenty of stories to tell, but sometimes it's easy to forget what the city looks like through the eyes of visitors.
Refresh your mindset and see Dallas through the eyes of a tourist with these simple tips:
Visit the Sixth Floor Museum at Dealey Plaza
There was a moment in 1963 when the whole world stopped. The Sixth Floor Museum at Dealey Plaza chronicles the life and times of JFK and gives a glimpse into what life was like in the early '60s.
Have a Picnic at the Dallas Arboretum and Botanical Garden
Any park is a welcome place for a springtime picnic, but if you want to see Dallas like a tourist would, you have to up the ante and head to a place that's specifically known for the beauty it provides visitors. The Dallas Arboretum and Botanical Garden offers an assortment of picnic spots throughout the grounds. No matter which area you choose to lay down your blanket, the path that takes you there will be breathtaking this time of year.
Take a Tour of AT&T Stadium
Dak and the boys make major headlines when football season is in full swing, but you don't have to wait for fall to roll around to check out Jerry Jones's architectural addition to the Texas landscape. There are several different tours available at AT&T Stadium. Be sure to check the tour schedules before you head to Arlington and contact the staff if you have any questions.
Snap Some Selfies from the Top of Reunion Tower
No tourist activity is complete without a few selfies. The top of Reunion Tower is renowned for giving people a place to be seen in front of Dallas's notable backdrop.
If you're looking for a way to see Dallas through a new lens, start by choosing an apartment that's designed to cater to your lifestyle. Our Gramercy on the Park Apartments have everything you need to enjoy luxury living. Take a look at our available floor plans today!