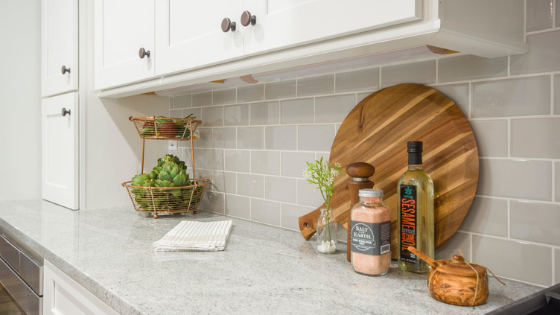 Here at Gramercy on the Park, our team is proud to offer an array of one- and two-bedroom apartment homes that feature modern kitchens with new stainless steel appliances, granite countertops, and stylish subway tile backsplash. But while most residents at these Dallas, TX apartments love the look of that subway tile backsplash, it may not be for everyone. If you're feeling the itch to customize the kitchen in your Gramercy on the Park apartment, consider the following exciting backsplash ideas.
3 Removable Backsplash Ideas
Vinyl peel 'n stick tiles. Removable vinyl stickers are one of the best inventions for renters. You can find vinyl tile stickers in just about any color and design imaginable, and you can easily use them right over your existing backsplash tile to create a completely different look. These vinyl tiles are water and heat-resistant and completely removable once you're ready to move out or change up the look again.
Contact paper. Contact paper is a product that has been around for a while, but it seems only recently companies are really taking the possibilities to new levels. Options like the one linked offer a 3D mosaic effect that is waterproof, easy to clean, and easy to remove once you're done. Instead of contact paper, you can also use removable waterproof wallpaper for this area, as well as for other areas in your home. Both contact paper and thicker removable wallpaper can be found readily at your local hardware store as well as at online retailers.
Fabric Backboard. Looking for something truly one of a kind? Check out this cute and simple DIY tutorial to see how with some fabric, a piece of plywood, and a staple gun you can transform not just your kitchen backsplash area, but just about any small space. This tutorial creates a unique and beautiful backboard that is easy to move and easy to hang up for a one-piece room change.
Have Questions About Your Kitchen and Appliances? Maintenance Is Here to Assist!
For other questions related to your kitchen in your Dallas apartment, such as help with a malfunctioning oven or queries on how to best defrost the fridge, don't forget that maintenance is just a call away and always ready to assist!