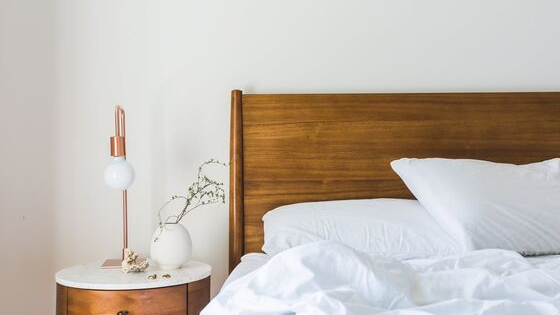 Is it time to swap out the mattress in your Dallas, TX, apartment? You've probably heard the advice that mattresses should be replaced every seven years, but in truth, it depends upon the person and how they sleep. Mattresses, even high-quality mattresses, lose their shape over time and can start to harbor unwelcome matter like allergens that are tough to remove. So if you haven't in a while, now might be a good time to check your mattress and think about replacements – and when it comes to replacements, you have a lot to choose from.
In fact, it's almost overwhelming how many different mattress companies and brands exist nowadays, and so many choices can make it tough to pick out the right mattress for you. The following is a look at three of the most common types of mattresses and what preferences they are best suited for:
An Innerspring Mattress
If you prefer a bouncier feel, go for an innerspring mattress. Innerspring mattresses are those built with interconnected coils and are the more traditional type of mattress most people are familiar with. These mattresses are very durable and offer good support with just the right bit of bounce.
A Pocket Spring Mattress
If you prefer a nice balance of bounce and support, go for a pocket spring mattress. Pocket spring mattresses also have springs, but they are constructed independently of each other so as to allow better contour and pressure point support than the traditional innerspring versions. For either innerspring or pocket spring, you may opt for a fiberfill or foam outer layer at the top for a plusher feel.
A Latex Mattress
If you prefer a firmer base, go for a memory foam or latex mattress. These are the types of mattresses that you see in a lot of the newer commercials. Most of these will feature different layers of foam, which allows for a firmer, more supportive mattress than spring-based mattresses.
An Air-Filled Mattress
If you want to be able to change the firmness at will, go for an air-filled mattress. Air-filled mattresses, such as the popular Sleep Number, allow users to control the amount of air inside and thereby change the firmness as desired.
Looking to upgrade more than just your mattress? Maybe it's time to contact our team to see the high-class Dallas, TX, apartments we offer and all the amenities our residents enjoy with us.